In Person Worship Starting October 3rd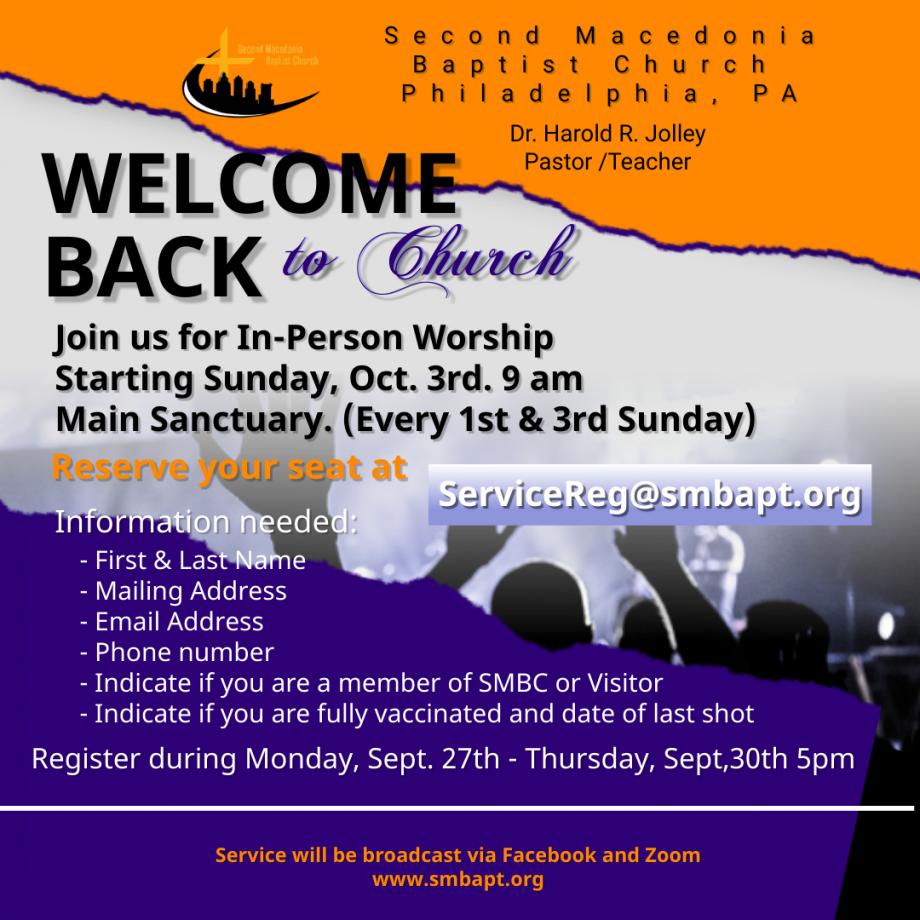 Join us for In-Person Worship!
We will begin our transition back into the sanctuary for in-person worship starting Sunday, October 3rd at 9 am. Please note that space is limited so we advise you to register as soon as possible. Registration will be required on a weekly basis. Note
you must be fully vaccinated
to participate in in-person worship.
Click h
ere to send your registration email today!
If you experience issues with this link simply send an email with the required information to servicereg@smbapt.org.
Registration Information Needed:
First & Lastname:
Mailing Address:
Email Address:
Phone Number:
Member of SMBC or Visitor?
Are you fully vaccinated? If so, date of last shot?
If you are looking for more of the preached word subscribe to our Youtube channel!
Do you want to know more about God, salvation, and/or joining the church? We encourage you to fill out our
eConnect Card
.
We want to get in touch with and build relationship with you. You were not meant to do this journey alone!