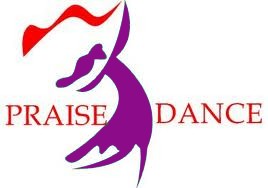 What we do: We dance to celebrate, worship, and praise God through the leading of the Holy Spirit. Movement has power to stir the senses and emotions and convey a message that cannot be expressed through words alone, so our ministry interprets selected songs to express God's messages to His people.
Praise - To celebrate God's love, mercies and blessings

Worship - To create an environment where one can enter the presence of the Lord.

Minister - To communicate the Gospel of Jesus Christ to reach the lost.
​

Our Mission: The mission of the Second Macedonia Praise Dance Ministry is to work as a godly outlet for all those who desire to praise God through dance; to create and promote an atmosphere of praise and worship through the art of dance; to provide our brothers and sisters in Christ the opportunity to discover and develop a relationship with God, and to praise Him through spiritual dance.

Our Goal: Our goal as a ministry is to praise the Lord through dance and touch the lives of others by impacting their situations in a positive way. We also strive to draw in our peers so that they may be inspired to be used by God.

Our Guidance: (Scriptures)
Psalm 149: 2-3 - Let the children of Zion be joyful in their King. Let them praise his name in the dance

II Samuel 6:14 - David danced before the Lord with all his might.

II Samuel 22:4 - I call to the LORD, who is worthy of praise, and I am saved from my enemies.

Psalm 149:3-4 - Let them praise His name with the dance; Let them sing praises to Him with the timbrel and harp. For the Lord takes pleasure in His people; He will beautify the humble with salvation.