On behalf of Second Macedonia Baptist Church family and all those who are blessed by our Ministry, we welcome you to give whatever and however God has called you to and we thank you for your generous support. Click for online giving Instructions or Click here to submit questions to Web Administrator.
* A transaction fee of 2.99% + 45 cents will be deducted from each gift made with a debit/credit card transaction. There are no additional fees if you use your checking or savings account.
Fee Example: A $10.00 gift is made with debit/credit card. Actual gift (less fees) will be 10.00 - .75 = $9.25 or you may add .75 cents to your gift to cover the convenience fee.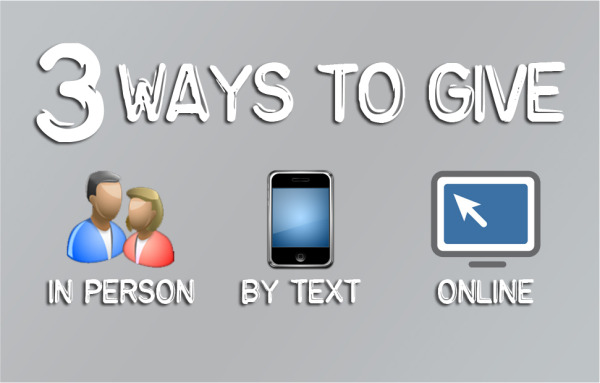 TEXT GIVING is live!
Text any $ amount
to 267-440-7808

Save this number to your Contacts for future use.