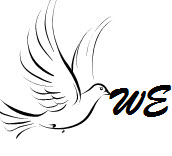 ARTS & CULTURE COMMISSION
- The group sponsors or supports artistic and cultural outings.
BIBLE STUDY
- The class is held every 3rd Tuesday at 7:30.
WEEKLY PRAYER
- Join the prayer line every Monday at 8pm.
COMMUNITY OUTREACH
- We are always looking for opportunities to give back and spread the love of Christ.