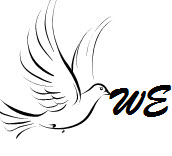 Women Empowered Leadership Collective:
Sister Carolyn Thompson, Servant Leader
Sister Lynell Burke
Sister Mable Carroll
Sister Denise Hurst Green
Sister Tamika Harrison
Sister Gwen Hollinger
Sister Diana Reid
Sister Liz Ritter
Deaconess Lisa Robinson
ARTS & CULTURE COMMISSION - The group sponsors or supports artistic and cultural outings. We most recently enjoyed the
Ragtime Musical by Terrence McNally. More exciting outings are coming soon check our calendar.
Participation in these events are not limited to women.

BIBLE STUDY - The class is held every 3rd Tuesday at 7:30.

BOOK CLUB - We are currently reading The Shack by Wm. Paul Young.
Meetings are scheduled by the leader. Check our calendar for upcoming dates and times or
e-mail Sis. Diana Reid if you would like to attend.
CHAT ROOM - The purpose of the Chat Room is to afford the women of SMBC an opportunity to get to know each other on a personal level so that we can build the trust and emotional ties necessary for us to become true Sisters in Christ. The Chat Room meets every 3rd Saturday from 10:00 - Noon. The topic is published prior to the meeting.

COMMUNITY OUTREACH - We are always looking for opportunities to give back and spread the love of Christ.